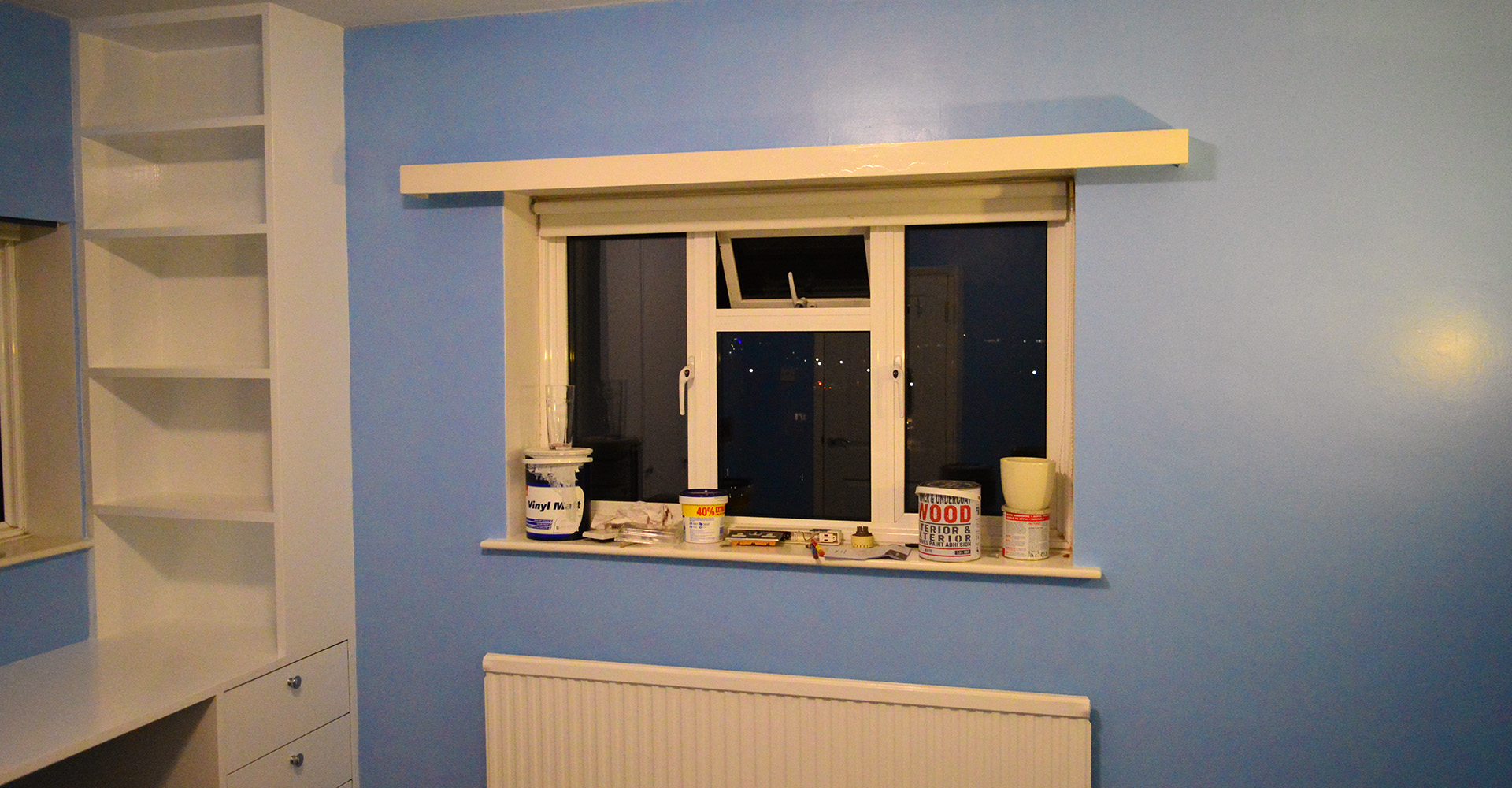 Property Maintenance
Decorating | Renovations | Repairs

Should your DIY ever need to become DDIFY (Dean Does It For You)
I'm no different to any other person on earth, with a domestic to-do list that stretches to infinity (and beyond!). Should you ever feel that there are certain jobs that you're just never going to get round to - kindly give me a shout.
I can't swear blindly that I can tackle all and sundry, but if I can do the job: it will always be done to the very best of my abilities. In the event that I can't, I will graciously advise you so beforehand; and hopefully hand over to someone else or a company more adept or specialised in that field. My foremost consideration is to successfully solve your property maintenance woes, not worsen them.
Moving along: I would like to imagine this to be a rather common I'm-going-to-get-round-to-it-someday job, so I thought I'd share a few examples of garage doors that I have refurbished. Based on your personal circumstances, it may be a case of needing a new garage door completely (something I do not supply or fit); or salvaging your current door and getting it to pristine condition again. That: I Can Do!
Well, you have seen examples of two garage doors that were revamped: one with an oil-based outdoor paint, and the other wrapped in medium range outdoor red vinyl. Let's move on to fence repairs: Whether a new fence is required, or an existing one needs mending or replacing; I think I know the guy for the job. Further, I am happy to source and supply all the kit needed, or simply supply my labour.
Now kindly follow me to a bedroom that needed a bit of plaster where a hand basin had been, a new light fitting, some electrics moving and a new lick of paint to round it all off. Newly built-in shelves, wardrobes and desk (built by another contractor) also needed painting.